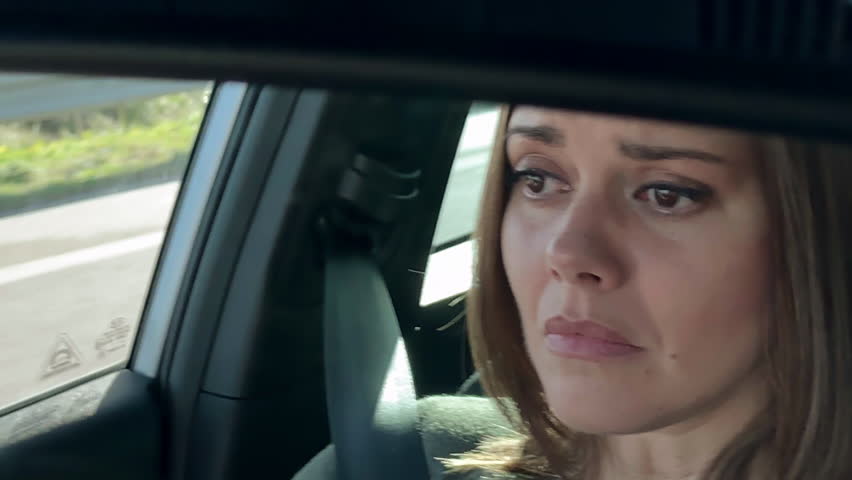 "Why do you always start the car and lock the doors before you open the garage door?" Loved-One asks me.
"It's because of what happened to Mrs. Bowman."
When I was a little girl, the Bowmans bought an acre of land from Dad and built a little house there. Mr. Bowman worked at Ma Bell with Dad.  Mrs. Bowman worked at Ma Bell, too, but not the way the men did.
Dad and Mr. Bowman wore Carhartts to work in the winter and drove trucks and climbed poles to fix the lines.  Sometimes they crawled under houses and down coal chutes.
Mrs. Bowman wore church dresses to work and earrings and kitten heels.  I might have thought she was going to church, 'cept no pretty hat. You always wore a pretty hat to church.
I guessed Mrs. Bowman didn't have any kids when she first lived next door to us, cuz I never knew a mom that worked.  Well, Mom worked, but not after she had two kids.  I heard her tell Mrs. Bowman that she tried to work when Deanna was a baby, but it was too hard.
"At work I had a calendar with a schedule, and I had things I had to do, and they got done," I heard her tell Mrs. Bowman.  "At home, every day was a new day.  No matter how hard I try to keep things on a plan…". Her voice got sort of lonesome. "Well, it's just too frustrating to try to control the chaos that comes with children."
Mrs. Bowman nodded and sipped her coffee and looked at the floor.  Maybe she tried to keep her mind and eyes off all the chaos.
I heard Mom and Dad talking about something that happened to Mrs. Bowman on her way to work.  She opened the garage door and was heading for the car when somebody grabbed her.  She managed to push him off by stabbing him with her keys.  She jumped in her car super fast and locked all the doors.  I guess it was lucky she had long arms and didn't drive a van like we did. Mrs. Bowman was so scared she just drove off and left the garage door wide open.
"Can you imagine that happening way out here where everyone knows each other?" Mom said.
"Just goes to show, you never can tell."
"I'm going to put another sign on the door that says, 'There's six kids in here and they all have the chicken pox," Mom said.  "That'll keep any sane person away."
Later on, Mrs. Bowman had three kids: Scott, Sandy, and Mark.  Scott was just the same age as Loren Dee-Dee-Bopper, so come to think of it, he must've been a born when the Bowmans moved next door.  Scott decided to drink some Draino and got asthma from it.  Mom said he was lucky to be alive and why would a kid drink something so horrid. By the time Mark came along, Mrs. Bowman decided to stay home with all the chaos and stop working. Bonita and I were old enough to babysit whenever Mr. and Mrs. Bowman went out to the show or to the beer garden.
I liked to read Mr. Bowmans science fiction magazines after the kids went to bed. I stories gave me the heebie-jeebies, and sometimes I dreamed about pear-shaped men hanging from dead trees, like in one of the stories I read.
Once Bonita got a phone call when she was babysitting.
"Do you want a truck?" the caller said.
"You'll have to call back later," Bonita said.
"I said, do you want a truck?"
"I'm just the babysitter.  You'll have to call back later."
"I wanna know if you want a truck."  Bonita told me the guy was getting sorta mad.
"I can't answer you. Call back later."
That's when Bonita realized the frustrated man was not saying truck, but something that rhymed with truck.  She told me she could feel all the blood drain out of her face and she hung up with a bang.
I heard Mrs. Bowman tell Mom that I was so good with her kids because I liked to play with them.  Mom said I was still a kid myself, that's why.  I remember thinking that I was never going to forget what it was like to be a kid and playing with kids is the most fun ever. How could anyone forget what it was like to be one?
After a while the Bowmans moved to Arizona on account of Scott's asthma.  Mrs. Bowman said the dry air was super good for her curly hair, too.  She never had the frizzies like she did in Michigan.
It's funny how one little question Loved-one asked brought back so many memories.   Bonita and I still laugh how she frustrated an obscene caller.  I never forgot what it's like to be a kid. (Well, maybe the tough part has faded a bit.) Loren still keeps in touch with his childhood friend, Scott.
All the tripping down memory lane got me thinking about how the things one person says and does can have impact for a long time. I'm sure Mrs. Bowman has no idea how much I remember her or how much her words and actions stuck with me.  And I'll bet Mr. Bownman never realized that he turned one little girl into a science fiction fan.
I'll bet neither Mom nor Mrs. Bowman would ever guess that one overheard conversation would make a little girl make a promise to herself to never forget what it's like to be a child.
Who has an impact on you like the Bowman's did on me?  Do you ever think about looking them up and saying thank you?